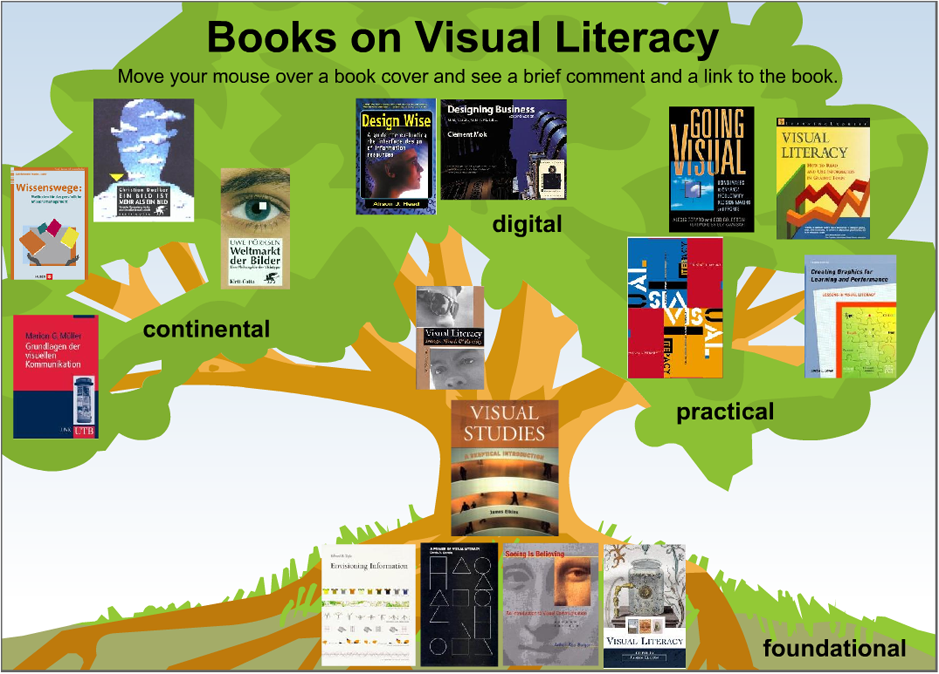 The books in this category have already attained a cult status in the field of visual literacy. They provide high-quality examples of applied visual literacy, as well as the necessary theoretical background.
This category contains "how-to" books that show practical ways of developing and using visual literacy for communication, education and business.
In this category we include books that look at digital visual literacy, or how to evaluate and produce interactive visualizations on the web and in computer applications. Do you have suggestions for this category? E-mail them to us.
These books by authors from German speaking countries of Europe typically examine visual literacy from a critical point of view and provide both practical applications, as well as theoretical reflections.